Get people to know,
trust and like your brand
Brand
& positioning
Brands matter, especially in B2B. When a customer gets to pick between your solution and your competitor's, the decision will always lean to the brand they like best and trust most. Time to tilt the odds in your favour, with our B2B brand and positioning services.
Brand strategy
The key to making branding work for B2B is to make it very, very simple. Forget the elaborate brand report that gives you countless bullets but absolutely no clue about how to proceed: we break down your brand to three core elements that shape your unique story.
Position
What you are to whom, and what you deliver
Purpose
The beliefs and aspirations that drive your actions
Personality
Your emotional composure: how you sound, look and behave
Brand
identity
design
Strong brands aren't just consistent in tone and messaging, they're coherent in feeling. The right brand design helps you hone that feeling throughout the buyer journey, all while separating yourself from the pack.
Corporate
website
Websites aren't about brands, they are of brands. Stay clear of those templated sites that hurl you in the treacherous sea of sameness. Together, we turn your brand story into a unique and memorable experience for visitors. As it should be.
Custom-built or CMS (Wordpress, Hubspot and more)
CRM integration possible (Salesforce, ...)
SEO built in from the start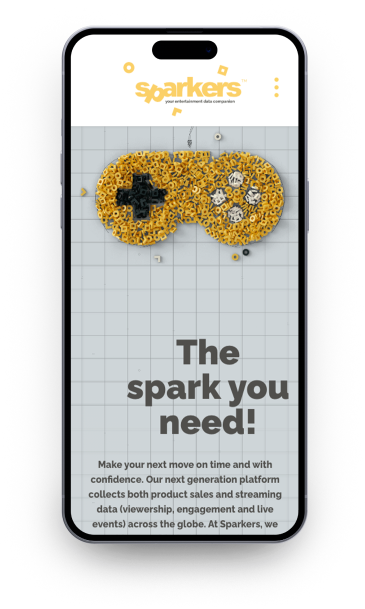 Brand playbook
Get all your marketing colleagues to play by the same rules. Our brand playbook is a practical piece of work that helps you communicate on-brand – whatever the channel, whatever the deadline.
Never lose consistency in your
Brand story
Tone-of-voice
Visual identity
Sonic
branding
Join the ongoing sound revolution in marketing and let us compose your custom-made sonic identity. Sonic Branding is more than just a sonic logo (or "jingle"), it's an auditory marketing weapon that adds a new layer to your brand, creating a multi sensory brand experience.
Brand activation
Want to get the word out for your fantastic new brand? Not before you've got all of your internal colleagues on board. From inside inspiration to outside attention in one seamless campaign, we're with you every step of the way.